Regular Plugs or Smart Plugs for Your New or Existing Home - What's Best?
If you're looking for a new home or considering upgrading your existing home, you may be wondering if regular plugs or smart plugs are best. In this blog post, we'll compare the two types of plugs and help you decide which is best for your needs. Read on to learn more!
Edison's introduction of the light bulb into our homes in 1882 was a big game-changer. Only a few big changes in efficiency have occurred in our houses since his magnificent innovation. Most homes are outfitted with standard plugs. Standard plugs are the 2/3-pin plugs that are found in most of our rooms. They supply the majority of our household appliances with standard 120 volts of electricity. If you live in an older home, then chances are you have outdated plugs. Outdated plug usage not only poses massive risks such as fire, but also produces a massive electricity bill. So should you update your plugs to something smarter?
For new or existing homes, smart plugs are the way to go. They are not only more energy efficient but they also come with loads of customizable features. Features such as scheduling, App control, voice control, energy monitoring and much more. Smart plugs help update your home in an easy affordable way.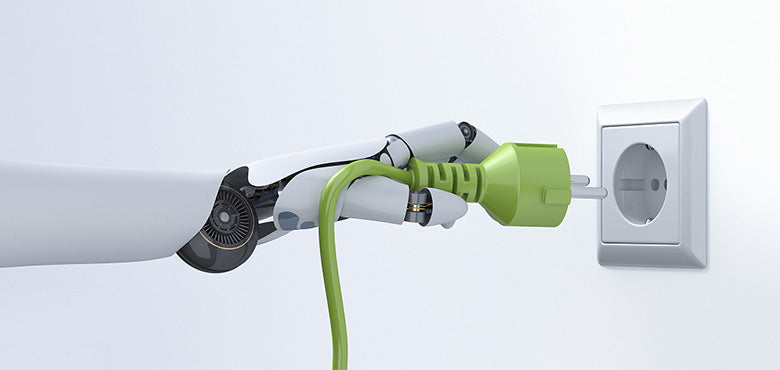 How do regular plugs work?
With traditional plugs, the circuit breaker directs incoming power to several circuits in your home, such as the plug circuit, light circuit, and geyser circuit. This circuit breaker is also in charge of "tripping" your power when it becomes too high.
Regular plugs are the outlets of power on a particular electricity circuit in your home. Three-pronged outlets consist of one hole which is neutral and feeds the electricity back to the circuit breaker, a second which is the ground, an extra safety feature, which grounds any dangerous electrical currents and tends to be found in newer homes, the third is the hot which supplies the electricity. Regular plugs offer plenty of areas where electricity can be lost. For one, most are never completely in stand-by mode, constantly using little bits of electricity even when not being used.
There are lots of different plugs, but these are the basic variations:
Type A: 2 pins, not grounded,15-amp, usually 120 -127 volts, socket compatible with plug Type A, predominantly used in Japan, Mexico, USA, and Canada.
Type B: All the same specs as Type A, except that it is grounded and the socket can be used with plug Type A or B.
Type C: 2 pins, ungrounded, 2.5-amp, 10-amp & 16-amp, usually between 220 and 240 volts, socket compatible with plug Type C, predominantly used in Europe, South America, and Asia.
Sockets can be further classified. Some are designed for larger power-consuming appliances, while others are designed for situations where they may be exposed to water, such as your bathroom or the outdoors. And others are standard plug sockets that can accommodate all of your smaller equipment.
How do smart plugs work?
In brief, smart plugs are used as an intermediary plug between the socket outlets and the power cord to your appliance. They basically act as the power switch which can be turned on and off from your phone, put on various predetermined schedules, and come with many other customizable features. Thus, the existing appliances in your home can suddenly be commanded by your phone or your voice.
Smart plug possibilities
Like regular plugs, smart plugs come in a variety of forms, hosting many different features. Instead of listing all the different types, here are some features that different smart plugs either have or do not have. There may be extra features not included here, but these are the most common ones:
A variety of color options       
Different dimensions and sizes
Different materials (some are waterproof)
Different voltage: usually between 100 and 240 volts
Most smart plugs are compatible with Alexa, Google Home, Google Assistant, Google Home Kit, Microsoft Cortana.
Control via APP.
Control with your voice.
Bluetooth functions
Set schedules/timers
Monitor energy consumption
Wi-Fi compatible
Temperature notifications
Device grouping
Energy saving
Outdoor compatible
How many smart plugs do I need for my home?
This question really comes down to your preferences. How many devices do you have that you would like to add the aforementioned features? Most smart plugs need a Wi-Fi connection in order to sync with your network, so the distance from your Wi-Fi router is also something to consider when thinking about the number of smart plugs to purchase. Generally, you want each smart plug to be within 300 ft. of your router. Not every device (like a microwave) needs a smart plug. Take a walk around your home and see what devices you would like to control away from home or via voice commands. Lighting is a great place to start.
Do smart plugs communicate with each other?
Most smart plugs communicate with each other over Wi-Fi or similar communication technology such as Zigbee/Z-wave and then can be centrally controlled via an APP on your phone. Some still work without an internet connection via Bluetooth. However, the range and features are limited.
Smart plugs for homes - Pros and Cons
Are you one of those people who has to go home regularly after leaving the house to see if you switched the oven off? A smart plug can bring peace of mind. The major benefits lie in efficient energy consumption, curbing fire hazards in your house, and having remote control over your devices. This allows the possibility to orchestrate the "mood" without having to crawl around looking for controllers.
It gives you the opportunity to have an overview of which appliances are currently using energy, and customize them to your weekly or monthly requirements. You can walk into your house and literally tell them what to do – superpower complex or what?! You can adjust what is going on in your home when you are not even there.
There are no major cons except the occasional drop in Wi-Fi connection that could happen for a variety of reasons. Smart plugs tend to be a bit pricier than their counterparts. They can also take up a bit more space depending on the model. But overall, the pros greatly outweigh the cons. The advantages of smart plugs are actually only limited by your imagination.
To sum up, smart plugs allow you to keep up with the fast-paced progression of technology and enter the new, exciting world of smart home systems at an affordable price. You can enter the new smart plug revolution, at your own pace and at your own budget.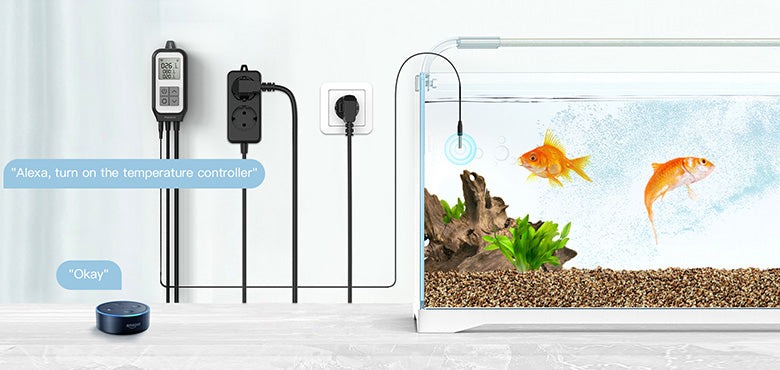 Leave a comment