Is Smart Lighting Worth It?
Still not sure if smart lighting is worth the investment? This blog post breaks down the pros of smart lighting, so you can make an informed decision.
What is Smart Lighting
Not too long ago we were still using candles and oil-filled lamps to light up our homes. Electrical lighting was invented only 90 years ago.
Technology has improved leaps and bounds since then and this includes smart lighting. Smart lighting differs from traditional lighting in that it gives the user the ability to customize your home in multiple ways.
Smart lighting can communicate with your home's Wi-Fi network, this allows for the lighting to be operated remotely.
Users can control the device via the Maxcio mobile app or connect the lighting to a hub allowing for voice control capabilities. Alexa and Google Home are the most popular hubs currently but other companies are entering the market every year.
So now that on a basic level, we understand what smart lighting is, let's look at some reasons why we might decide to purchase smart lighting.
It Saves Money
Have you ever left on a trip and immediately started asking yourself "did I turn all the lights off?" Or come back home after a long day at work and discovered you left the bathroom light on all day?
With smart lighting, you can control your lighting from anywhere with your cellphone. Simply check the smart lighting app to adjust lighting or set daily timers. This allows for stress-free work and playtime when outside your home.
Smart lighting is made with LED bulbs, LED bulbs offer up to 70% more savings than their counterparts which use incandescent or halogen bulbs. So, by simply installing smart bulbs in your home, you will be saving not only money off your electric bill, but with less stress in your life, you will be saving money off your health bill too.
Set The Mood
Stressed out after work or looking to get energized before a night out on the town? Smart lighting is just the thing you need to set that perfect vibe.
Most overhead lighting can be hard on the eyes or not suitable for whatever activity you are doing. Whether it's watching TV or reading your favorite book smart lighting gives you the ability to set just the right hue. You can also set timers so the lamp next to your bed slowly brightens up your room in the morning relieving some of the pain of waking up early for work.
With the ability to customize the brightness and color, you no longer need to worry about decorating for the upcoming holidays. Set the color to orange, purple and green to get that spooky Halloween vibe or red and green for Christmas cheer. The options are truly endless. 
Voice Control
Misplacing your cell phone in your home is something everyone has done. Voice control gives the user the ability to use your voice to operate your smart lighting whether you have your cellphone or not.
Dim the lights to 25%, or turn on the bedroom light at 7:00 a.m. tomorrow. These are just a few of the many voice commands you can use to operate your smart lighting.
So, the next time you're snuggled up in bed on a chilly winter night and don't feel like getting out of bed to switch off the lights, consider how great it would be to have some smart home lighting.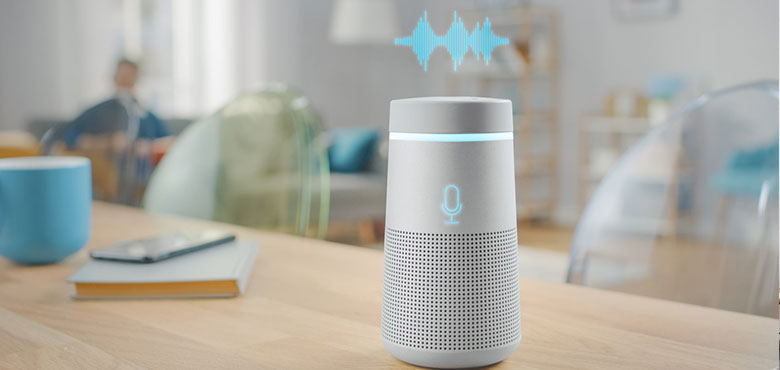 Provides Safety and Security
Here a bump in the night? Don't like to walk into a dark house when returning home? Smart lighting can provide the safety and security you are looking for. It does this by giving the user the ability to control all the home's smart lighting with your handheld device or by voice control.
Next time you are returning home don't fret about the dark, you can turn your lights on right before opening the door. Smart sensors can be placed on window and door frames so if they open unexpectedly, your smart lighting will automatically turn on.
Whether it's a vacation home, business, or your child's bedroom, smart security lighting devices are available to give you peace of mind.
Final Takeaways
Smart lighting allows you to do a lot more than simply program your lights to switch on and off. 
Whatever you choose to do, just make sure it's what's right for you and your living space. In the end, this depends on your preferences. With the customizable features now available smart lighting has something for everyone.
So, is smart lighting worth it? Due to the energy savings, security, and satisfaction they provide it seems like a pretty simple answer.
Smart lighting appears to be here to stay, so let Maxcio help you set up your first smart lighting device today. Contact us now to get started.
Leave a comment