7 Reasons You Need A Light Dimmer Switch in Your Smart Home
A smart light dimmer switch can help reduce your carbon footprint. It can also help you create a more comfortable and inviting atmosphere in your home. Here are 7 reasons why you need a smart light dimmer switch in your smart home.
We've come a long way from Thomas Edison inventing the light bulb. There are so many lighting options out there today; we believe one of the best lighting choices is investing in a proper dimmer.

There are plenty of reasons everyone should install a light dimmer in their smart home. However, the most important reason is it gives you and your family more control over your domain.

Don't just take our word for it. Here are 7 reasons you need a light dimmer:
1. Energy Savings
The world we live in isn't black and white. For most, the gradients in between are the most appealing and ideal.
And that goes for light, too. You don't always need your light operating at full power. A smart light dimmer circuit will save you significant expenses and enables you to use less energy. Plus, you can adjust the light output according to the time of day.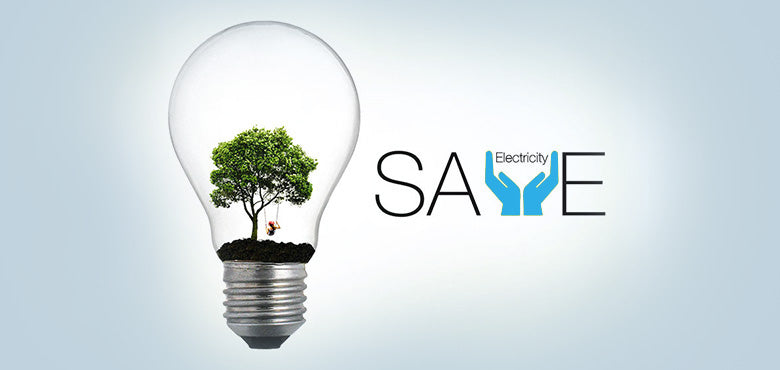 2. Bulb Longevity
A dimmer switch helps regulate the bulb voltage and the intensity of the light emitted. That means it reduces the wear and tear on your light bulbs which in turn extends the lifespan.
3. Environmentally Friendly
Part of learning how to use an electronic light dimmer in your smart home is understanding how you can optimize your energy usage to mitigate your impact on the environment.

A light dimmer switch extends the lifespan of your bulbs, which means you throw them out less often. As a result, you generate significantly less waste.
4. Optimized Health
Installing a light dimmer switch can improve your health too. It's been proven that dimmable bulbs and switches installed in bedrooms optimize your sleep cycle.

Moreover, certain bulbs contribute to electro-pollution and emit potentially toxic electrical frequencies. Light dimmers are a great preventative measure to ensure you aren't affected by this toxicity.
5. Optimized Aesthetics
Lighting in your room plays a critical aesthetic role.

A dimmer switch allows you to control the current or voltage of any light allowing you to adjust the light intensity, and more importantly, it can be a perfect complement to the furniture and whatever else the room holds.

Just as importantly, these aesthetics have a psychological effect, too. Whether it's you, your family, or guests, a dimly lit room is cozier and more inviting.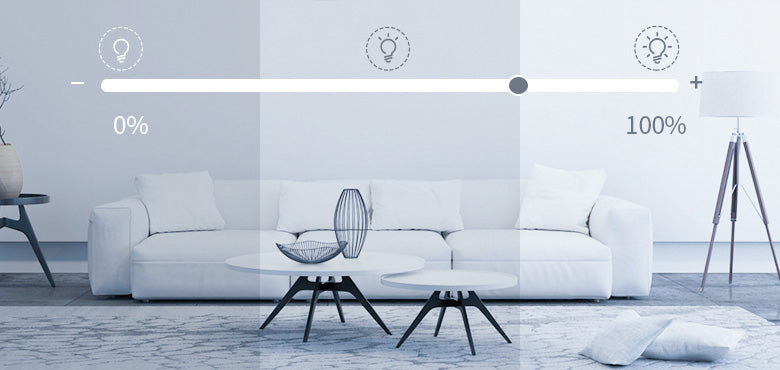 6. Improved Personal Appearance
Nowadays, you'll be hard-pressed to find a candid photo of someone that hasn't been enhanced and distorted through filters.
This begs the question, "When will we have filters in real life?" A dimmer switch, is the answer for individuals who are concerned about this sort of thing.

Dimmer lights soften a person's hair and skin, making them appear more natural and attractive. Dim lighting also makes your face appear more symmetrical and softens your skin texture.

Ultimately, to present our best selves, dimmer lights can play a key role.
7. Easy Installation
Another benefit of dimmer switches is they are easy to install. In no time, you can have your light circuit perfectly calibrated, so your lighting is always on point.

However, this doesn't mean you shouldn't read the instructions. The fact is you're working with electricity, which invariably poses a hazard. Failing to adhere to instructions can be the difference between a painless installation and a shocking one.
Why MAXCIO's Light Dimmer Circuit Should Be Your Only Option
At MAXCIO, we offer a smart light dimmer that not only beats the competition in cost but also in quality. Made from fireproof V0 material, this appliance offers circuit protection and heat dissipation, guaranteeing safety.
More importantly, you can control it using a remote, voice commands, or the MAXCIO app. Plus, it's compatible with INC, LED, and CFL bulbs. Whether you need to set a timer or schedule lighting settings, it's all possible with a Maxcio dimmer switch.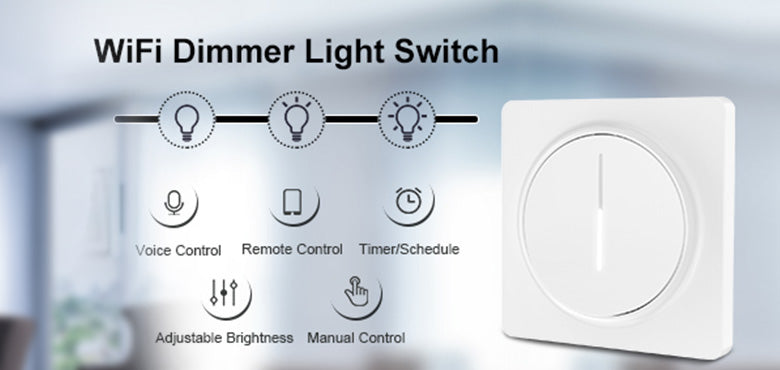 Leave a comment